Splendor of Spring exhibit at The Workhouse Arts Center
Spring 2022
NCAC is delighted to be invited to hold an exhibit at the Workhouse Arts Center which was once a former prison and is now a flourishing arts community that is home to over 100 of the finest regional artists. The theme of the exhibit is Splendor of Spring showcasing the artistry of 21 NCAC members. You are welcome to view the beautiful virtual gallery of our entire show online at https://www.workhousearts.org/splendor-of-spring.
Splendor of Spring: Paintings and Calligraphy
Workhouse Arts Center:  McGuire Woods Gallery
Lorton, Virginia
On View: April 2 – May 29, 2022
Hanging Crew
Becoming Summer exhibit at the ARTfactory
Summer 2021
Our National Capital Area Chapter of Sumi-e Society was delighted to have its first on-site exhibition since the pandemic began at the ARTfactory in historic Manassas, Virginia. The ARTfactory, which is housed in a former Hopkins Candy Factory building, has become the cornerstone of the downtown arts community. It consists of a beautiful exhibition space with exposed timber framed structure. Situated across from the historic railway station, the ARTfactory is conveniently accessible to many popular retail stores and restaurants.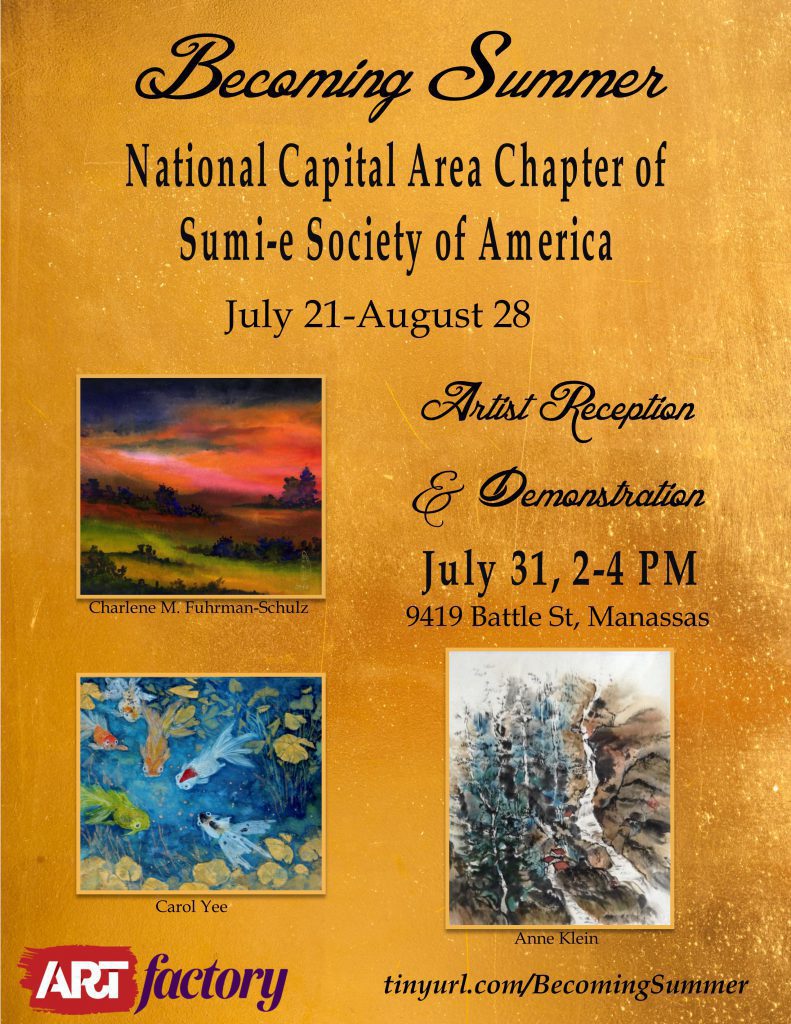 Virtual Tour of the Freer Gallery's Collection of Chinese Brush Paintings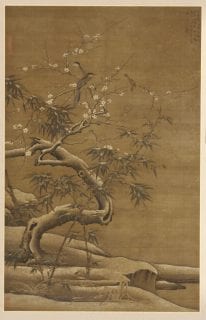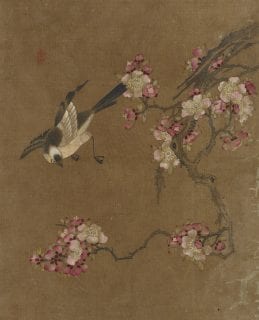 The Smithsonian Institute has digitized much of their collection and is available on the website: https://library.si.edu/collections and the Freer and Sackler Galleries' website:  https://asia.si.edu/collections/.
The website is searchable so you can narrow your selection from the vast collection.

"The plum generally blooms around the Chinese lunar new year in mid- to late January, when most other vegetation lies dormant. All at once, blossoms sprout from supple shoots along the dark, leafless branches, signaling the imminent arrival of spring."