Sumi-e Society of America 60th Anniversary in Washington DC
June 2023
The Sumi-e Society of America celebrates its 60th anniversary by holding its annual juried exhibition at the Chinese American Museum in Washington DC with the reception on June 2, 2023. There were over 120 paintings and calligraphies from Sumi-e artists around the world on display. In addition, a 3-day workshop was conducted by Dr. Kan Kit-Keung who was also the judge for this exhibition.The Awards Banquet took place on Saturday June 3 at Clyde's Gallery Place near Washington DC Chinatown. The exhibition was open for visitors through the end of June.
To view slideshow of the exhibition, please click here: SSA 60th Annual Juried Exhibition Slides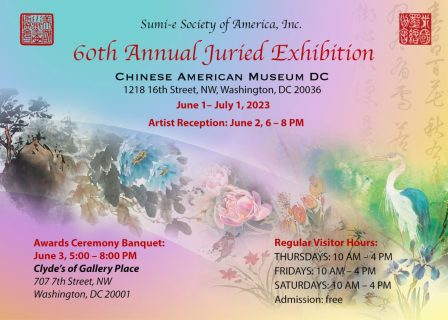 "The Magic of Sumi-e" exhibition at Friendship Heights Gallery
May 2023
As part of the Friendship Heights Village Community Center's planned activities to celebrate Asian Pacific American Heritage Month in May, NCAC artists/members conducted demonstrations of Sumi-e paintings during the reception which took place on May 20, 2023. Our chapter hoped to attract members of the Friendship Heights community to learn more about our treasured art form. For more details about the Friendship Heights Village Community Center, please visit their website at https://friendshipheightsmd.gov/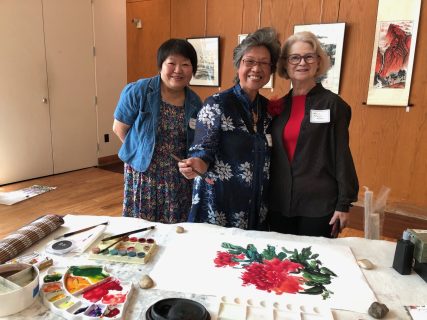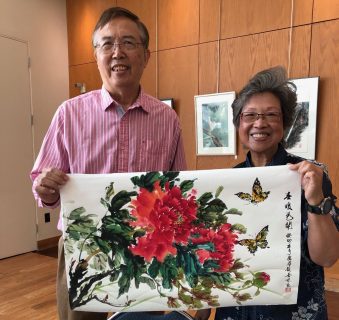 "Floating Leaves, Falling Snow" exhibition at Friendship Heights Gallery
Fall 2022
NCAC artists see themselves as bridges between East Asian and Western art, using energetic beautiful brush strokes, creating compositions that are asymmetrical, yet balanced, highlighting blank areas around the painted objects, and utilizing clusters of objects in a large grouping (the host) and medium and smaller groupings (the guests). Attendants can meet the NCAC artists during a reception on Sunday, Oct. 30, from 11:30 a.m. to 1 p.m. The exhibit runs from Monday, Oct. 24 though Saturday, Nov. 19. The Friendship Heights Community Center is located at 4433 South Park Ave., Chevy Chase, MD 20185. For more information, please go to the Friendship Heights  VILLAGE NEWSLETTER and scroll down to "ART AND CULTURE" section.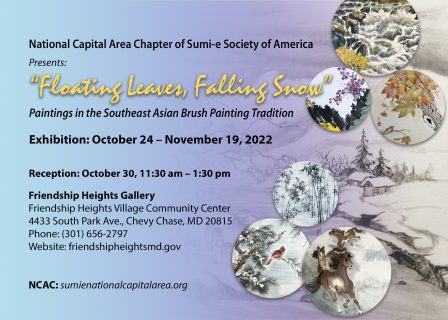 Abundance of Summer exhibition at Brookside Gardens
Summer 2022
Our National Capital Area Chapter is honored to present our artists' Sumi-e horticulture-focused paintings at the Visitor Center of the famous Brookside Gardens. The award-winning 50-acre public display garden with more than 800,000 average annual visitors consists of several distinct area such as Aquatic Garden, Azalea Garden, Butterfly Garden, Children's Garden, Rose Garden, Japanese Style Garden, Trial Garden, Rain Garden, and the Woodland Walk as well as the Formal Gardens areas like the Perennial Garden, Yew Garden, the Maple Terrace, and Fragrance Garden. It also feature two conservatories for year-round enjoyment. Our talented members help enhance visitors' experience with their traditional Asian brush painting arts.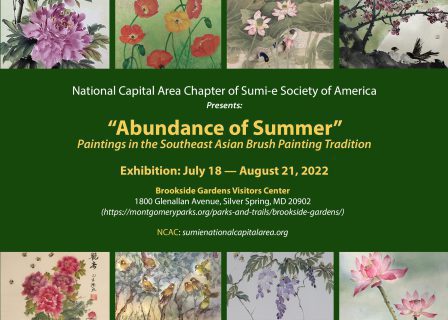 Splendor of Spring exhibit at The Workhouse Arts Center
Spring 2022
NCAC is delighted to be invited to hold an exhibit at the Workhouse Arts Center which was once a former prison and is now a flourishing arts community that is home to over 100 of the finest regional artists. The theme of the exhibit is Splendor of Spring showcasing the artistry of 21 NCAC members. You are welcome to view the beautiful virtual gallery of our entire show online at https://www.workhousearts.org/splendor-of-spring.
Splendor of Spring: Paintings and Calligraphy
Workhouse Arts Center:  McGuire Woods Gallery
Lorton, Virginia
On View: April 2 – May 29, 2022
Hanging Crew
Becoming Summer exhibit at the ARTfactory
Summer 2021
Our National Capital Area Chapter of Sumi-e Society was delighted to have its first on-site exhibition since the pandemic began at the ARTfactory in historic Manassas, Virginia. The ARTfactory, which is housed in a former Hopkins Candy Factory building, has become the cornerstone of the downtown arts community. It consists of a beautiful exhibition space with exposed timber framed structure. Situated across from the historic railway station, the ARTfactory is conveniently accessible to many popular retail stores and restaurants.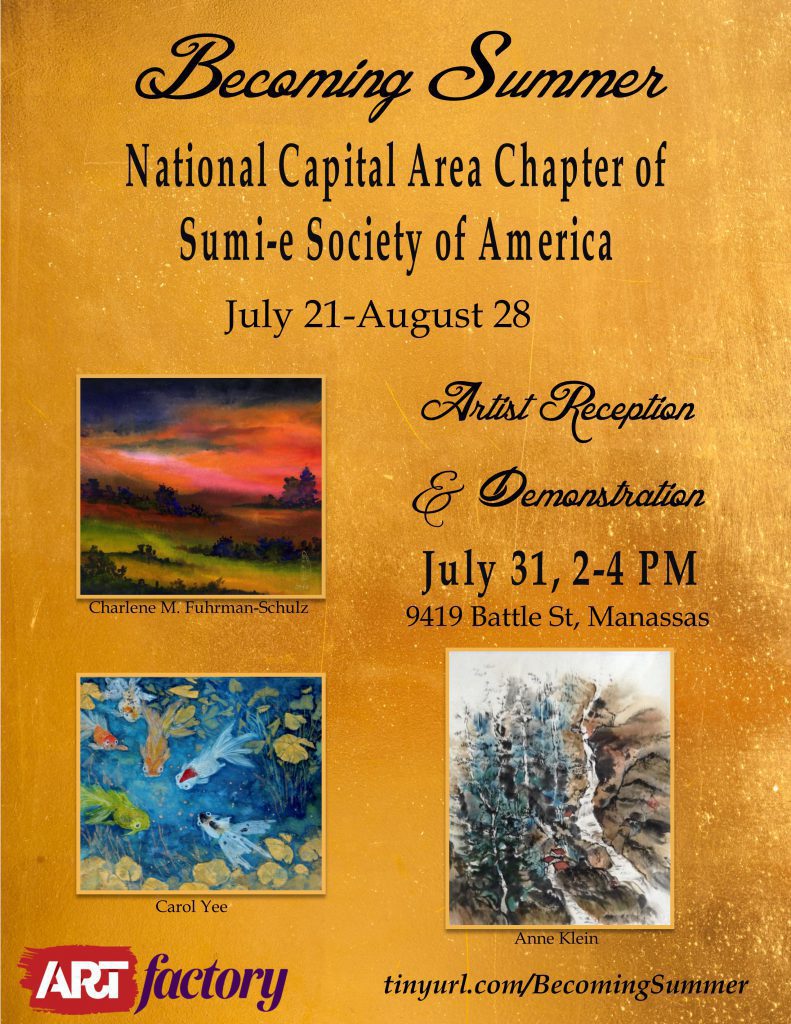 Virtual Tour of the Freer Gallery's Collection of Chinese Brush Paintings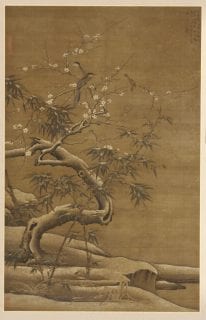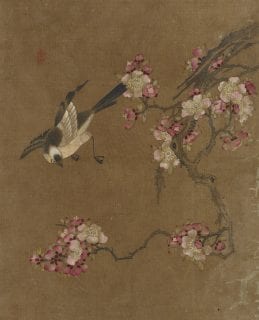 The Smithsonian Institute has digitized much of their collection and is available on the website: https://library.si.edu/collections and the Freer and Sackler Galleries' website:  https://asia.si.edu/collections/.
The website is searchable so you can narrow your selection from the vast collection.

"The plum generally blooms around the Chinese lunar new year in mid- to late January, when most other vegetation lies dormant. All at once, blossoms sprout from supple shoots along the dark, leafless branches, signaling the imminent arrival of spring."