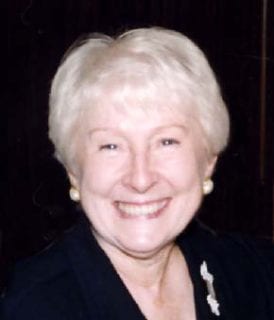 Lillian Rippa
(click above to see video)
A deep appreciation of the arts began at a very early age for Lillian Rippa. This appreciation has developed and blossomed throughout her childhood, college, and adult life. As a teacher of Academics and the Arts to young children for 25 years, Lillian has found pleasure and satisfaction in sharing her artistic talents and great love of art with "children" of all ages.
Lillian lived in Japan for two and a half years as a young adult where her respect and appreciation of the Oriental style of painting began. She was drawn to the Oriental freestyle painting because of her basic philosophy that, "There is no freedom without discipline. What joy it is to have the control to lay down a stroke on handmade paper, creating an impression that is everlasting."
Extensive travel coupled with this unique opportunity to live and study amongst a culture so surrounded by beauty has given her an insight and depth of feeling that has had a profound influence on her life and career as an artist and teacher. She has endeavored to create an awareness of the simplicity and beauty of oriental brush painting, which is as contemporary today as it was centuries ago.
Lillian's art has been nationally and internationally exhibited in galleries and has won numerous awards in juried shows. Her paintings are in private collections throughout the United States and foreign countries, as well as corporate buildings in the Washington D. C. area.
Her art works were carried by the "Artists Undertaking," a cooperative gallery in the historic town of Occoquan, Virginia and, "Worldwide Creations" a fine arts gallery in Norcross, Georgia. (earlier years)
She served for several years on the boards of the National Sumi-e Society of America, Inc. and the National Capital Area Chapter of Sumi-e. Lillian also served as chapter vice-president and as the board member responsible for Publicity and Membership.
Lillian and her husband Len (now deceased) moved to the lovely town of Smyrna, Delaware in 1994, where she continued to paint, exhibit and sell her works.
2017 Lillian moved to Dover, DE. and continues to paint, exhibit and sell her works.
                                     Updates can be seen on her website.
Lillian C. Rippa ~ 103 Doveview Drive Apt. 403 Dover, DE. 19904  ~ (302) 653 7180