Mei Lih Chiang
–Artist in Asian Brush Painting and Calligraphy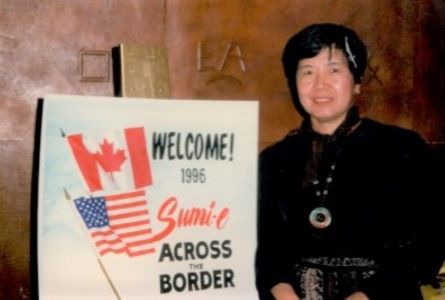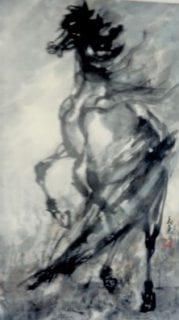 Mei Lih Chiang, a Taiwanese American, has lived in the United States since 1964. She worked in maternal-child nursing for over forty years. Mei Lih's interest in the arts started in elementary school, where she had great art teachers and loved her art classes, that joy of painting and calligraphy inspired her into a lifelong passionate hobby. In the 1990s, Mei Lih found an awareness that the Washington D.C. area has much a rich, vibrant creative arts culture, there are full of art activities and art teachers and friends, thus, she has devoted her brush and time to Sumi-e art, a beautiful form of Oriental brush painting.
Mei Lih has studied painting and calligraphy under numerous national and international masters and has participated in a wide variety of specialized workshops and classes. Her art and philosophies are rooted in the blending of Eastern and Western influences. She feels her nursing career bring a certain nurturing, loving connection to the subjects she paints. She appreciates the wonder and power of nature and, from this, she tries to create art that can heal mind, body, and spirit.
Her artwork mimics life and nature by using symbols that reflect happiness, peace, tranquility, and harmony. Much of her subject matter combines traditional and contemporary Sumi-e style with Asian brush on rice paper. Mei Lih enjoys working with fellow artists to exhibit and promote the beauty unique of the Sumi-e Art.
She is an active member of the National and D.C. Chapter Sumi-e Society of America and The Harmonious Art Group in DC. Her paintings have been exhibited in many juried show and group shows, and she has won numerous awards for her art in national shows.
email: meilihchiang@gmail.com
Tel: 703-862-9598